De ce 7? Că este numărul meu preferat. Și că așa am chef. Why 7?Because it is my favourite number, and because I say so!
Actorii din cele ce urmează sunt, de departe, preferații mei. Ordinea nu este neapărat asta. Dar îi consider foarte talentați. The actors I am going to present, are, by far, my favourites. The order is not necessarily this. But I think they are very gifted.
7. Ian McKellen este un moșulică megasimpatic. Este genial în roluri de bătrânel smintit. Magneto, Gandalf, Leigh Teabing sunt doar câțiva din bărbații portretizați de el cu succes nebun.
Ian McKellen is a lovely old man. He is brilliant when playing crazy, excentrical characters. Magneto, Gandalf, Leigh Teabing are just some of the men he gave life to, and with quite a success.
6. Ben Barnes- Mai incepator el așa, de felul lui, l-am remarcat in Prince Caspian. Am mai văzut cu el Dorian Gray, Stardust, Journey with the Dawn Treader. Până acum, m-a cam dezamăgit doar în Killing Bono. După cât ridicase ștacheta cu filmele precedente, mă așteptam la mai mult de la el. Aștet cu interes The Words.
Ben Barnes is a newbie, let`s face it. I have first seen him playing Prince Caspian. I have also seen him in Dorian Gray, Stardust, Journey with the Dawn Treader. Up to now, the has only dissapointed me with killing Bono. He has had risen the level  a lot, so I have been expecting for a lot more. I am now waiting for the new movie, the words.
5 Liev Schreiber m-a cucerit prin voce. Și prin rolurile total diferite în care l-am admirat. De la luptător sexy și periculos în X-Men la bărbat cu suflet mare și sensibil în Kate and Leopold, a făcut, se pare, doar un pas!
Liev Scherieber totally conquered me by his voice. And by totally different characters that he gave life to. From the sexy and dangerous fighter in X-men to the man with a huge sensitive soul in Kate and Leopold, he made, apparently, just a step.
4. Hugh Jackman– este personificarea masculinității, dacă vreți părerea mea. Este inteligent, șarmant, fiind în stare să joace deopotrivă atât roluri de nobil (Kate and Leopold) cât și de mutant pus pe harță (X-Men). Emoțiile pe care le exprimă au și ele o paletă foarte largă de trăiri. Nu știam dacă să îl iubesc sau să îl urăsc in The Prestige!
Hugh Jackman is the impersonation of manhood, if you ask me. He is clever, charming, and he is capable to play noble parts (Kate and Leopold) as well as bully mutant (X-men). The emotions he is able to express are on a very extendented range as well. I could not decide whether to hate him or love him in The Prestige!
3. Tom Hanks- Este un super mega talent. Nu cred ca este vreun gen de film în care să nu fi jucat. Și nu cred că există vreun film cu care să fi dat greș. Omul este cuceritor orice ar face. Dă rolurilor sale o doză adorabilă de realism. Mie, sincer, îmi place cel mai mult in The Polar Express și Toy Story.
Tom Hanks is a super mega talent. I do not think that there is a movie genre he has not played in. And I do not think that there is a movie out there with which he failed. The manis charming no matter what. he gives to his parts a lovable dose of realism. As for me, to be honest, I like him the most in The Polar Express and Toy Story.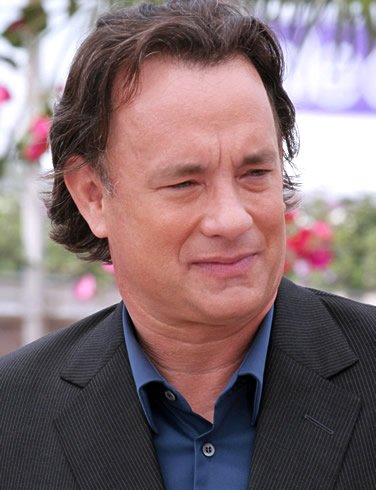 2. Robert Downey Jr mi-a ajuns la inimă de când cu Sherlock Holmes. Are o eleganță fantastică, și un umor care mă face să îl ador! Personajele îi ies atât de bine, cred eu, tocmai pentru că se regăsește, într-o măsură miiiică.
Robert Downey Jr reached my heart with Sherlock Holmes. He is incredibly elegant, and had an adorable humour. His characters come up so good, to my mind, because he can find himself in them in a tiny little dose.
1. Johnny Depp – Omul este extreeeem de talentat, cred că suntem cu toții de acord! Este cameleonic! Joacă tot felul de personaje, care mai de care mai interesante. Și îi iese perfect, atâta timp cât se pune în pielea cuiva neconvențional.
The man is extreeeeeeemely talented. I think we all agree. He plays all types of characters. And he makes it perfect, as long as the character is an unconventional one.